story by Catherine Pearson and Audrey Woodhams
Matt and Tabea Oppliger were sitting in an outdoor café in the center of Tel Aviv when a woman walked up to their table. "Can I sit here?" she asked. There was a large man following behind her. He seemed unhappy. "Yeah, sure. Sit down," Tabea answered.
Matt and Tabea were in Tel Aviv looking for answers. On a short trip to the city, Matt had experienced something extraordinary. "Something about this city grabbed hold of me," he remembers. "I can't explain other than it was something like a moment of a calling…I fell in love with Tel Aviv."
The couple returned to explore the city. They sat in the café, wondering if it was a crazy idea, or if they would soon move their family to Israel.
Seven years earlier, Matt and Tabea were living with their young children in their home country of Switzerland. They were a typical Swiss family, Matt a police detective and Tabea a painter and massage therapist. But as Tabea became more aware of the sex trafficking industry in her own city, she was moved with compassion for the victims. In 2011, Tabea founded Glowbal Act, a Swiss Non-Profit Organization with the goal to end modern day slavery. "I cannot tolerate people being exploited in the sex industry in my city," she said. "This cannot happen."
Tabea went into the Red Light District of Zurich to give the women free massage therapy. She began the annual StilettoRun: Race for Grace. Every year hundreds of men and women put on their stiletto high heels and relay through the streets of Zurich to raise funds and awareness.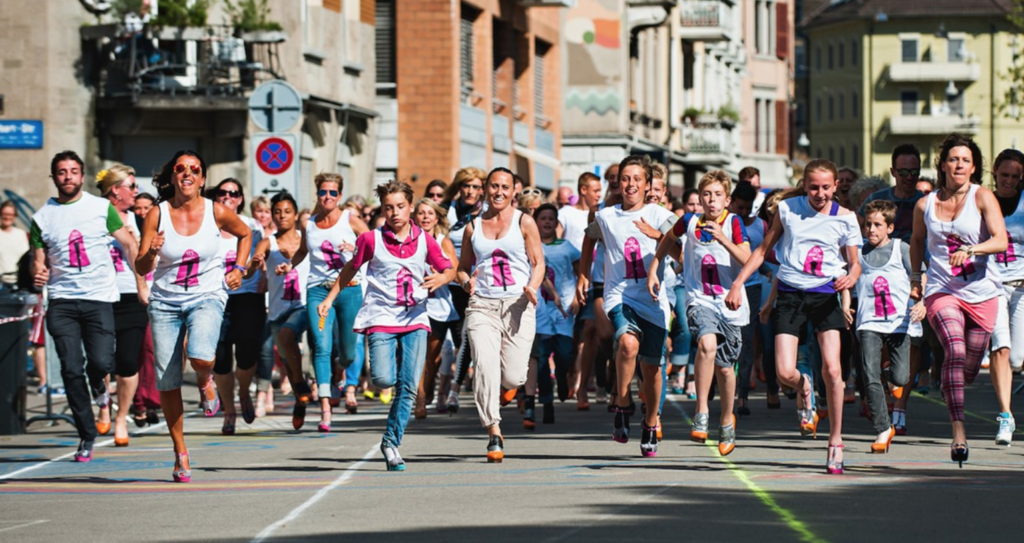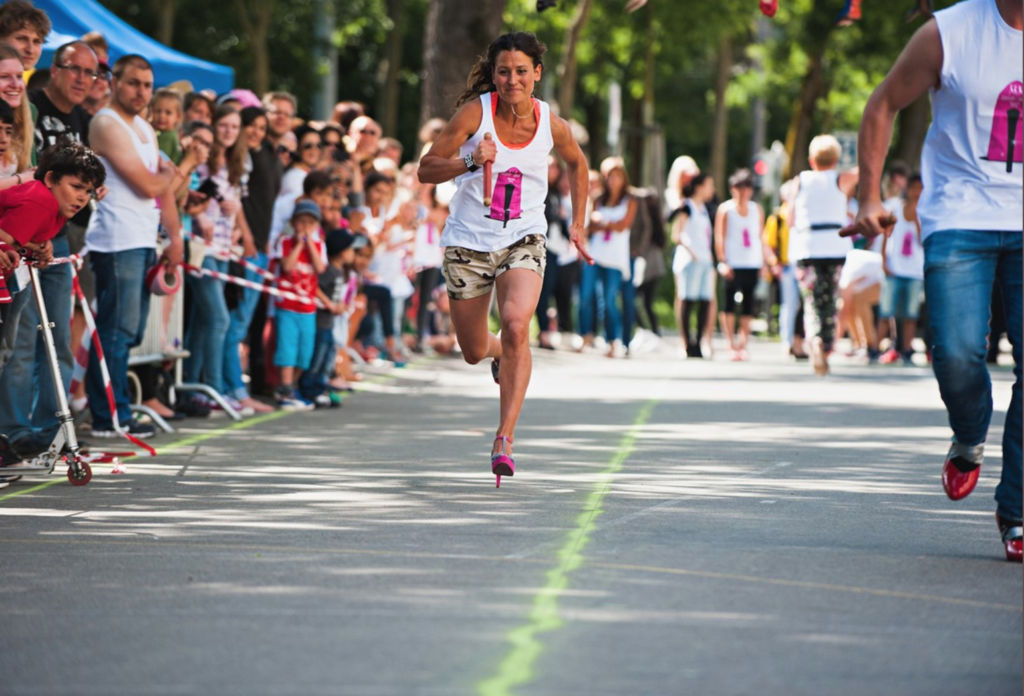 But Tabea knew something new was still to come. "Tabea always believed that Switzerland was not our final destination," Matt recalls.
And so, there they were, sitting at the café in Tel Aviv. "We were asking God, 'Please show us what to do about all of this,'" Matt remembers.
The woman sat down at their table. The man reluctantly joined them. Tabea and Matt quickly understood this woman to be a prostitute, and this man her pimp. Bravely, Tabea looked directly at the pimp and said, "She doesn't like what she's doing." Staring into his eyes, she said, "and you're having sleepless nights." Shocked, the man and woman engaged in conversation with Tabea and Matt for more than an hour that evening. As everyone said their goodbyes, Matt and Tabea knew it was confirmed; Tel Aviv was their next destination.
Two years of training and planning ensued. Overcoming countless obstacles from visas to cultural norms, the Oppligers established their NGO in Tel Aviv. Their goal: to offer rehabilitation and jobs for victims leaving the sex industry.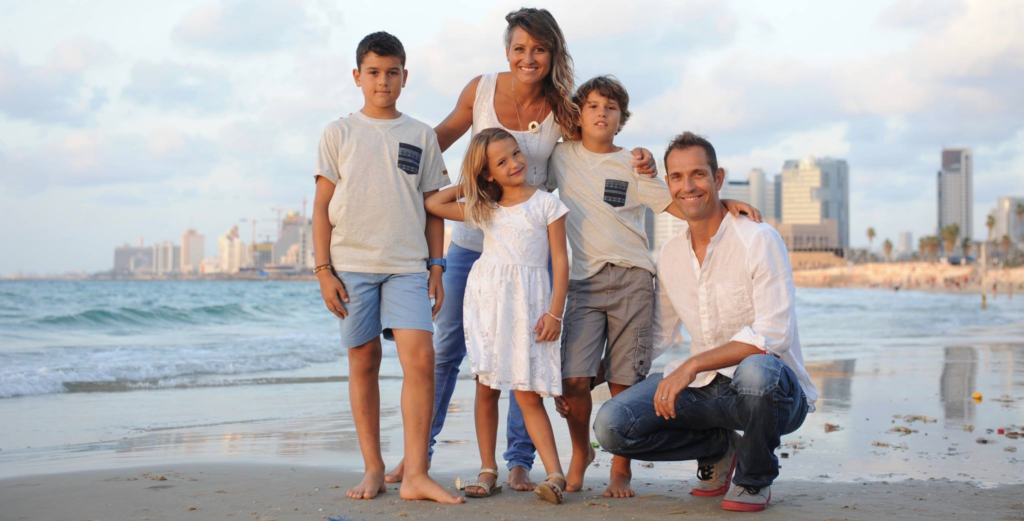 About 2.5 million people become victims of human trafficking each year according to the International Labour Organization. The most common form of human trafficking is sexual exploitation (76%), according to the 2016 UNODC Global Report on Trafficking In Persons. Although the term "trafficking" places an emphasis on the transaction or transporting of humans, it might better be called enslavement.
The Jerusalem Institute of Justice conducted a study, finding nearly 12,000 women, men, and children in Israel identify as sex workers. More than three fourths of the women asked said they wanted to leave the industry, as did more than half of the men.
Financial pressures such as debt and the lack of skills in other industries are significant barriers to leaving prostitution. Those who do have a chance to leave the sex industry have countless hurdles to starting a new way of life. Human trafficking victims have high rates of Post Traumatic Stress Disorder (PTSD) and depression.
"It is not unusual for survivors to fall back into trafficking situations, because they lack resources, language skills or education, and it is a struggle for many survivors to build successful careers," says Evelyn Chumbow, an anti-trafficking survivor activist and member of the U.S. Advisory Council on Human Trafficking. "There are times when I feel like screaming, on behalf of all human trafficking survivors, 'We need jobs, not pity!'"
To provide this rehabilitation and employment, Matt and Tabea needed a product for their new social business. A young Swiss kite-surfer donated a design to make bags and totes out of used kite-surfing sails. Kite-surfing is a popular sport throughout the Mediterranean region. Sails are made of high-quality, durable material, but used sails are normally sent to landfills. The pieces fell into place.
In fall 2017, Matt and Tabea launched kite.pride: a second wind for kites and people. Kitepride.com offers trendy bags, travel totes, and larger catch-alls, upcycled from colorful kite-surfing sails. Each bag is unique. Just as each kite has a past and a future, so does each employee.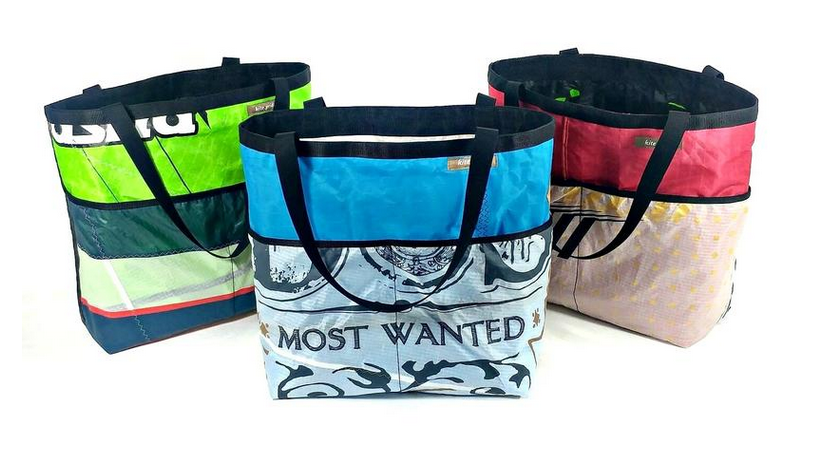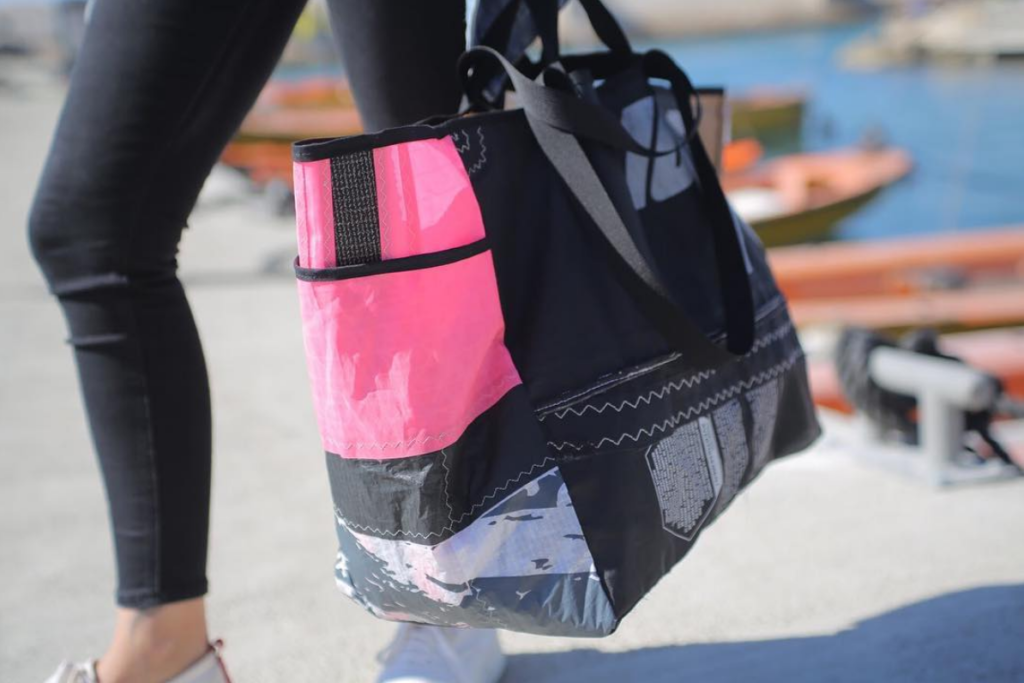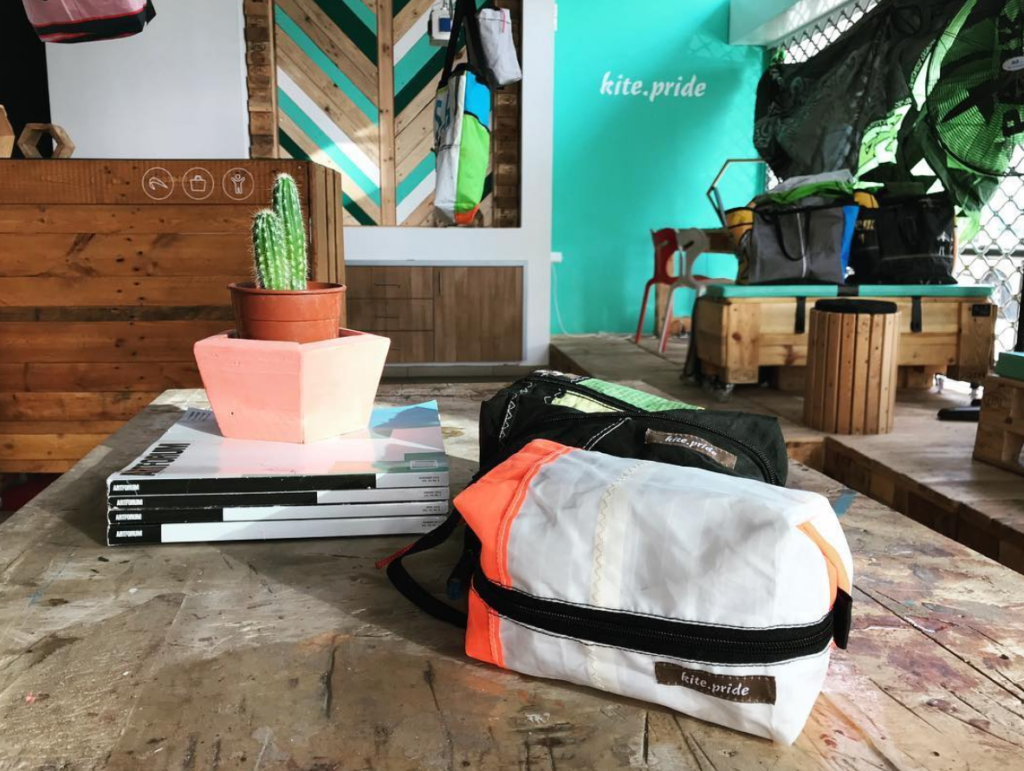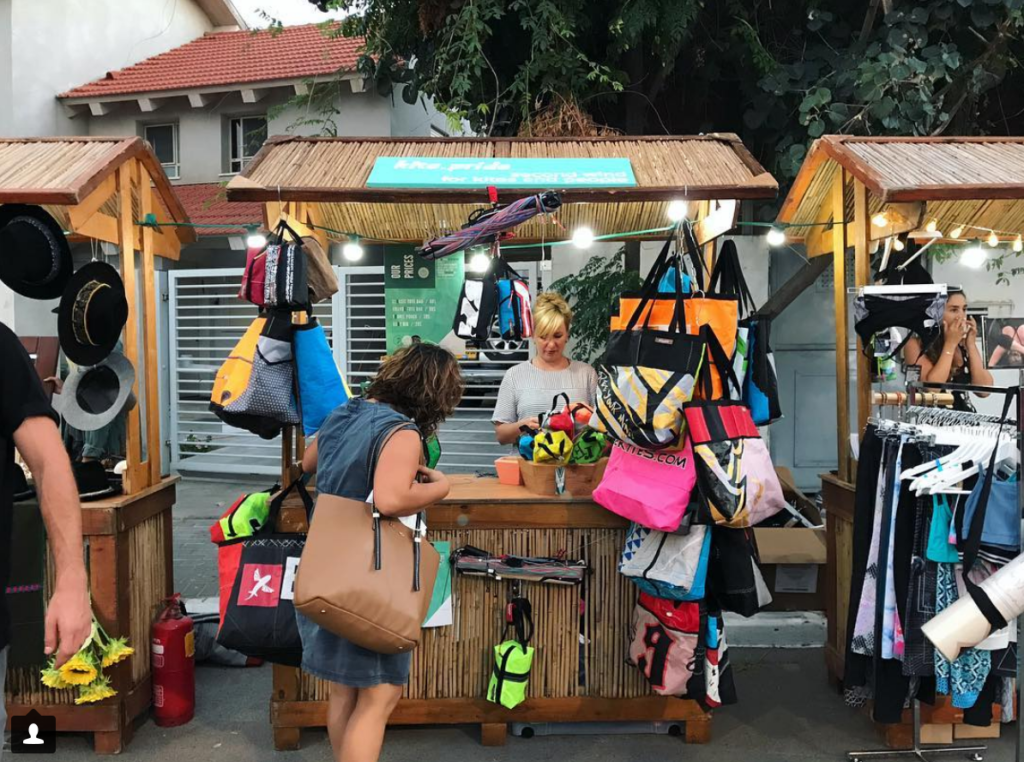 "When people buy our product, they are directly supporting a victim and paying their salary, and they're creating an environmental benefit as well," says Matt.
Staffed by volunteers and Israeli social workers, kite.pride offers a safe environment and gainful employment. Shelters and Israeli government agencies refer victims of sex trafficking who are seeking a new start. New employees are trained and involved throughout the entire creative process, from sourcing kites to design, manufacturing, marketing, and product development.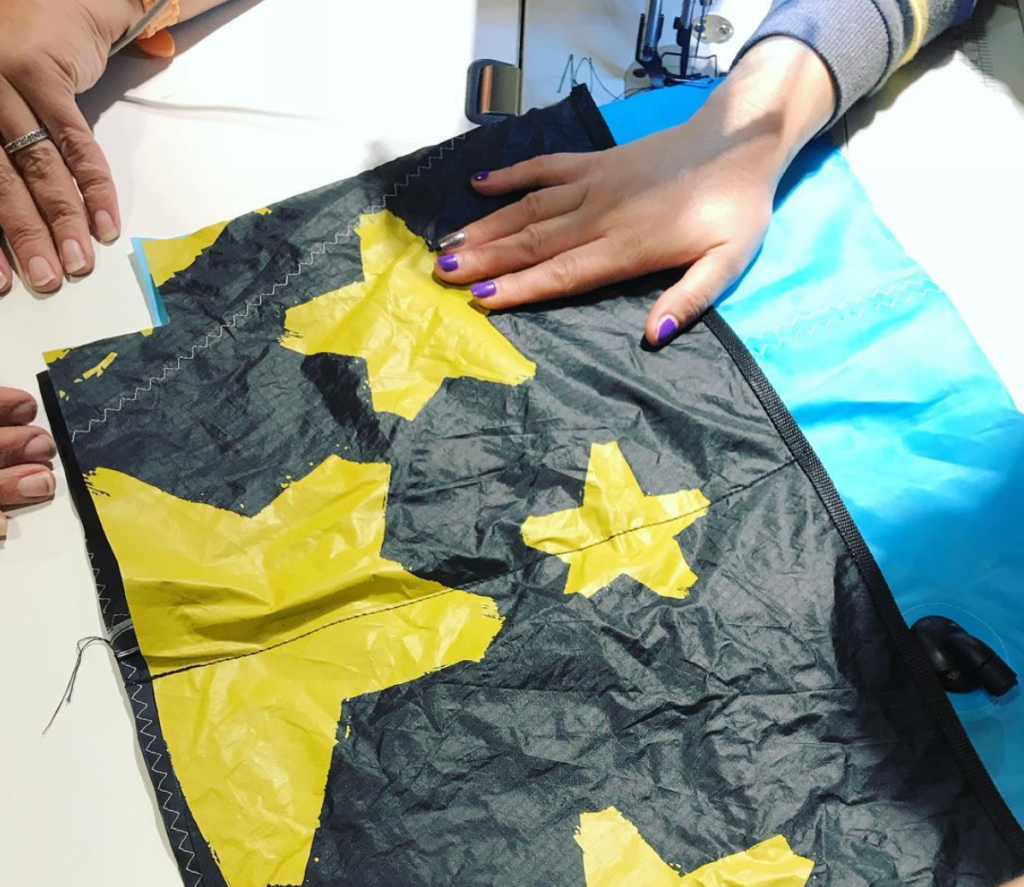 Today, Matt and Tabea are giving a second chance to survivors of sex trafficking – people just like the woman who approached them so many years ago, looking for help at a café in downtown Tel Aviv.
"I was born to make old and broken things beautiful," one kite.pride employee told Tabea. "You have shown me how, because you have made me whole and beautiful again."