Photographer Tim Carr has spent years snapping wedding moments, engagement smiles, and family portraits. He has a talent for capturing the essence of a person, revealing their humanity in a photograph. But some of his best work doesn't appear online or anywhere public. Instead, these photographs are in the homes of refugees newly arrived to his hometown of Hamilton, Ontario.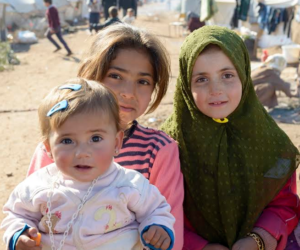 Nearly 22.5 million people around the world have been forced to leave their countries due to war, persecution, or natural disaster, according to the United Nations. Less than 1% of these refugees are ever resettled. Last year, about 46,700 refugees resettled in Canada, with more than 1,200 of them making their new homes in Hamilton.
Tim volunteers monthly with a church group at Hamilton's Micah House, where he cooks, serves and eats with refugees, often families with children, or those who have lost children. Hearing some of their stories, and sensing their loss and the daunting task of replanting their entire lives, Tim wondered what might help them feel more settled. Then one day, he realized, "If I had photos of my kids here, I'd identify it as home." He began looking for a way to take those photos.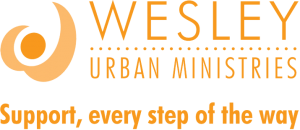 It took a while to get a refugee center that would trust him, but he finally found a match with Wesley Urban Ministries.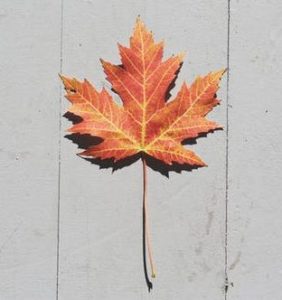 "I wanted to capture something unique to Canada, their new home," said Tim. So he chose the fall colors. "A sense of place is important to how whole you feel and how confident you feel."
He photographed two or three families a day for four days, mostly at a park downtown. Some of the families were a bit tense and removed, others were more vocal. He often spoke a little English with the children. But smiles and hospitality transcended spoken language.
"As foreign as everything smelled, looked, and sounded, the welcome was unmistakable."
One photo shoot took place at the family's house because travel was hard with so many kids. Afterward, he was invited in for coffee. "As foreign as everything smelled, looked, and sounded (the TV was in Arabic), the welcome was unmistakable," said Tim.
Tim printed the photos and dropped them off. Everyone seemed happy. He doesn't know what has happened with the photos since; perhaps they are prominently displayed in their homes, maybe they are tucked away, maybe they are treasured. Tim doesn't know or care if anyone remembers him. He just hopes the photos help the families feel more at home.
"I'd encourage anyone who has the chance to be generous to refugees with their time or money to do so, as often as possible," Tim said, "It's very rewarding."
---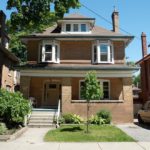 Micah House welcomes newly arrived refugee claimants to Hamilton, Ontario with God's love by providing safe shelter, assisting with settlement and creating passages into the community. Donate to Hamilton's Micah House here.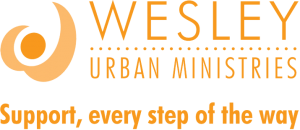 Wesley Urban Ministries is an inclusive environment for people from every walk of life, working to decrease barriers by developing programs that address the needs of people of all ages who are marginalized and battling the effects of poverty.  Donate to Wesley Urban Ministries here.